About LepaLamto
LepaLamto is Good Luck in Tibetan. According to the legend a Tibetan Terrier – also known as 'The Holy Dog of Tibet' was never sold but given as a gift to bring good luck!
Why Lamleh focus
Our historical interest in this wonderful bred began in the summer of 2015, where we met Søren Therkelsen, Kennel Lamlux (DK). His stories about how the Tibetan Terrier came to Europe around 1926 by the help of Dr. Agnes Greig, Kennel Lamleh in UK, fascinated os. Because of that we decided that our breeding will be based on Dr. Greig's Lamleh line and thereby 100% descendants of the original population of the breed Ahokyi Apso's – exported out of Tibet before 1951. We hope with this choice to contribute to preserving the cultural and genetic inheritance from the native Tibet and ensure that our fantastic breed maintains the attributes it has represented for about 2000 years as one of the world's 14 ancient breeds.
Who are we
We have started off a bit late with dogs and breeding. Throughout many years we both had active and rewarding business careers with life and travel not allowing time for dogs and dog activities.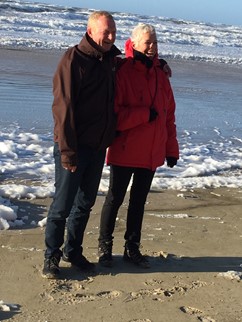 Today we enjoy our dog-life to full extent at the same time as spending time doing other interesting things – however mostly with our dog joining us! To name a few interests: wine and winetrips (easily done with dogs), hiking in Europe, biking (only the male part of the household) and adventures in our small camper. A Tibetan Terrier is perfect for those activities. She/he is happy staying in a hotel, sitting in a gondola, a bike trailer, a bus or lying calmly under the table on a restaurant, in the tasting room at the winegrower or where else you would bring her/him!
And yes, we obviously also spend quality time on dog training, at dog shows and together with all the lovely dog-people we have met during the last years. Our first – and so far only – Tibetan Terrier is Lepa – see more about her under the menu 'Hometeam'. 
We live in wonderful Luxembourg just outside the capital in a small countrytown close to the forest. We moved here in January 2005 due to a fantastic work opportunity. Luxembourg is an incredible country to live in and as we are situated in the middle of Europe, it also provides great possibilities for adventures in surrounding countries. When in Denmark we are based at the West-coast, north of Aalborg where our close – and very important – family is living. 
Relevant education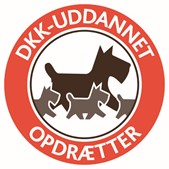 Lene has participated in breeding training (Opdrætter uddannelsen) at the Danish Kennel Club as well as the course qualifying for running a dog breeding business (Hundeholder uddannelsen). 
Association memberships
We are members of Dansk Kennel Klub (DKK), Klubben for Små Selskabshunde (KSS), Fédération Cynologique Luxembourgeoise (FCL), Centrale du Chien d'Agrément et de Compagnie (CCAC), Club des chiens tibetains de France (CCTF) and Spezialclub für Tibet Terrier und Lhasa Apso (CTA & VDH).